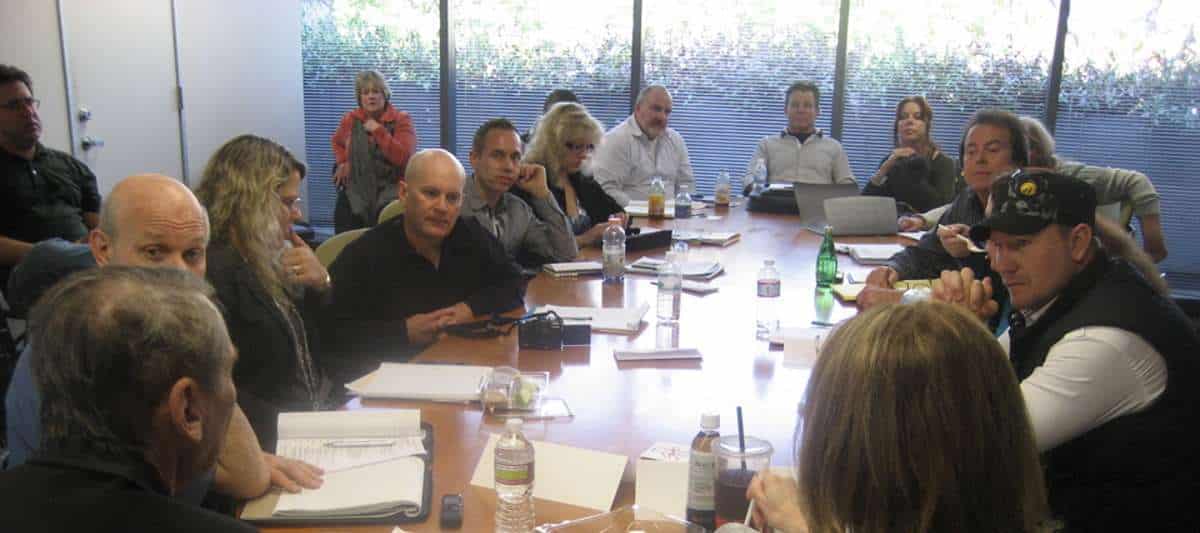 What Makes Sherwood Oaks Film School Special?
…our HUGE list of past -and current – famous teachers, alumni and guests going back all the way to our beginning.
…our history is part of what MADE Hollywood!
…our students who collaborate with creatives in the industry TODAY! 
What the Pros Say…
"Sherwood Oaks is essential because it takes a person who has no chance of interacting with someone who matters in the business, and it gives them that chance"
~ Gary Solomon
"I LEARNED the entertainment business by going to Sherwood Oaks"
~ Darryl Marshak
"The thing about Hollywood is they are always looking for the next voice, they are always looking for the next person who tells them a story they've never seen before"
~ Mark Fergus: Iron Man Oscar-nominated Writer
Your donation today supports our work, our scholarship fund & creative collaboration in the film industry.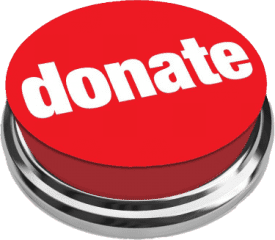 Credit card or PayPal payment? Please click the DONATE button.
Please mail checks to: 7095 Hollywood Blvd., Suite 876, Hollywood CA 90028
Your donations to our non-profit 501(c)(3) educational organization are greatly appreciated and fully tax deductible.
CLASSES and Workshops – $97 – special $47
Logline Workshop May 15, 2021  (one on one help)
Logline CLASS      May 18, 2021   (deep dive on loglines)
Logline Workshop  May 26, 2021 (one on one help)
One-Sheet Class      May 29, 2021 (detailed one-sheet class)
For registration, email info@SherwoodOaksFilmSchool.com
CLICK to REGISTER NOW ~ LIMITED SEATING!
Sign up for our email list today. Be one of the first to receive your class registration form!
Next Class Session Starts in...
The SUCCESS of OUR ALUMNI SAYS IT ALL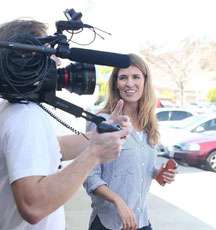 Autumn McAlpin
Screenwriter and Director
Using Sherwood Oaks' one-sheet technique, Autumn optioned her film Waffle House at a Sherwood Oaks seminar. The film screened on Amazon and Hulu, and was featured in a CNN article. Despite a busy life with four children, Autumn achieved five writing credits within only four-years. She's also both written and directed Look For a Few Minor Distractions. Waiting to see what success is next for Sherwood Oaks alumni, Autumn McAlpin.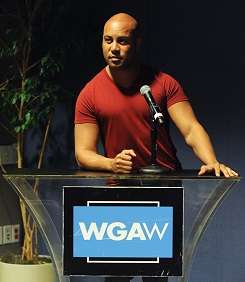 Hilliard Guess
Hilliard Guess

is well-established in Hollywood. He's a member of the Writers Guild Association (WGA) and sits on several committees. Guess not only writes and acts, he also directs. He heads his own production company,

Hilldog Productions

on

THE LOT Studios

in West Hollywood. Guess often returns to Sherwood Oak as a speaker and a mentor other students.

We are so proud of Hilliard!!

Photo: Bonnie Osborne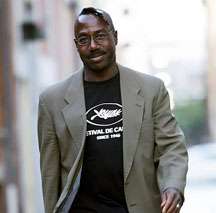 Bruce B. Gordon
Director, screenwriter, producer, editor and songwriter
Working at Aaron Spelling Productions in accounting, Bruce decided to explore his creative side. At Sherwood Oaks he discovered insight into the creative process while meeting contacts, catapulting his creativity to a new level.  As CEO of Bruce Gordon Media, he directed his award-winning short film, Whole 'Nother Level, selected for the Cannes Film Festival.  Bruce returns to teach and share his insight with Sherwood Oaks students.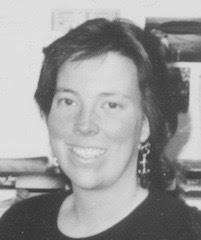 Joany Kane
Sherwood Oaks Alumnus and genre writer Joany Kane has had an unstoppable trajectory in Hollywood.  Joany Kane focuses on the niche genre of Christmas films. Along with a bit of Sherwood Oaks insight and her extraordinary amount of talent, Joany wrote nine films – all produced and shown by Hallmark and ION.  We are honored to name her as one of Sherwood Oak's recent successful alumni.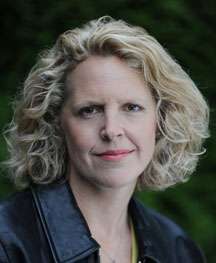 Megan Johnson
Director and Screenwriter
"Sherwood Oaks introduced me to Alexia Melocchi owner and producer of Little Studio Films at a Sherwood Oaks class… to Stealing Roses star John Heard (who also starred in Home Alone) and to Cindy Williams who starred in Laverne & Shirley."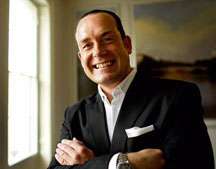 Mark Mahon
Film Director & International Sherwood Oaks Student
"Thanks to Sherwood Oaks, I met Richard Chamberlain and Michael Madsen and got my film made, Strength and Honor. I was fortunate to be on the Today Show and have over 18 wins and 32 nominations. I am working on two more projects. William Morris has asked me if I would like representation. Thank you Gary Shusett!"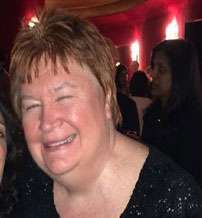 Claire V. Riley
Screenwriter with Theatrical Distribution!
Sherwood Oaks Alumnus, Claire V. Riley is a comedy screenwriter specializing in heart-felt, female lead-driven comedies. After attending Sherwood Oaks, Claire wrote The Perfect Family, a film starring academy-award nominee Kathleen Turner, Emily Deschanel, Richard Chamberlain and Jason Ritter. The Perfect Family premiered at the Tribeca Film Festival and in theatres in both LA and NYC. US Theatrical distribution is one of the hardest thing to achieve in Hollywood.  Congratulations to Claire!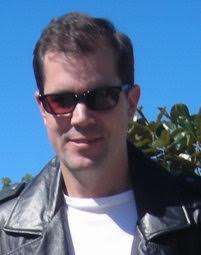 Chris Billett
Book Author and Screenwriter
Chris Billett came to Sherwood Oaks' "Agent and Manager Seminar" and immediately garnered representation – a rarity in Hollywood.  Chris worked on screen projects with Sherwood Oaks' speaker, Gale Ann Hurd, mega-producer of such films as Terminator-Genisys.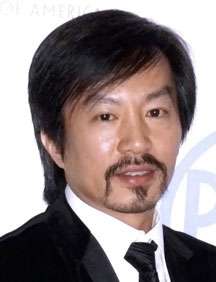 Michael Yuen
UCLA engineer and Sherwood Oaks alumnus Michael Yuen has achieved enormous success in Hollywood. After attending multiple Sherwood Oaks seminars, Michael landed a CAA agent, and won best pitch for a feature film at Sundance Producers Conference. Michael sold his script Spaghetti Vs. Noodle to a powerful Hollywood producer and was accepted into the prestigious Writers Guild of America.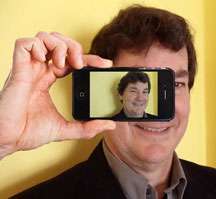 Michael Duke
"Sherwood Oaks has propelled my career, Hitman for Hire, my proposed film, was recently in the press and I am working on my next TV series! Thanks Sherwood Oaks for the Hollywood insight and amazing contacts."
Sherwood Oaks Famous Alumni & Teachers: 1971 – 2021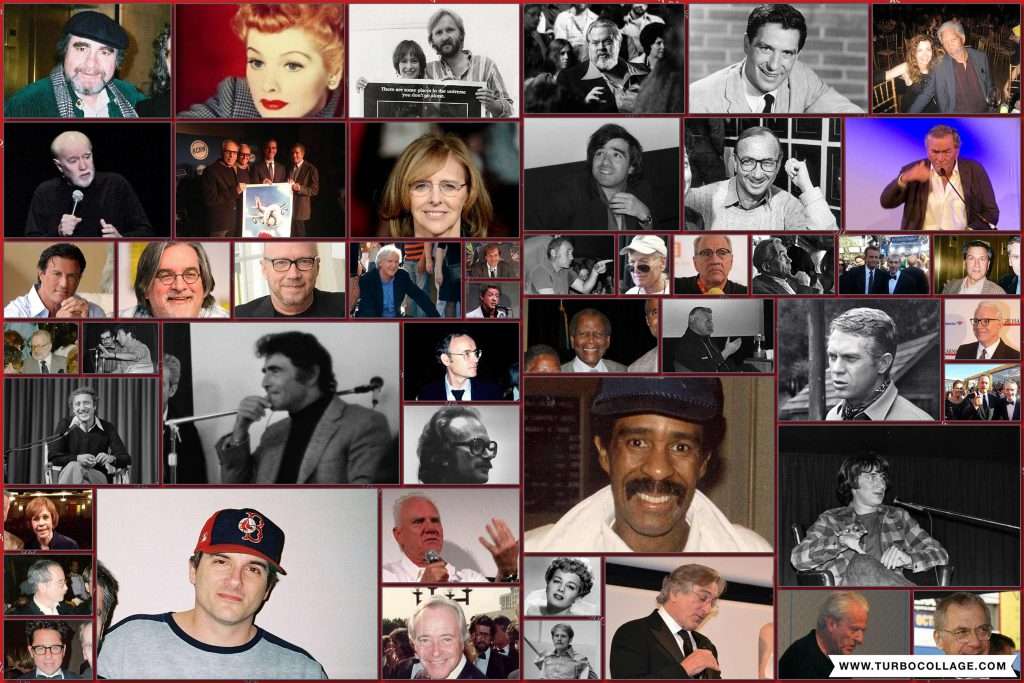 There are many more people and many great stories about our classes and the famous industry professionals that jump-started their careers during a Sherwood Oaks course. Sylvester Stallone wrote Rocky while attending courses at Sherwood Oaks. We are proud to have him as one of our famous alumni and teachers. We were fortunate to have him return to speak and share his knowledge with Sherwood Oaks students. Although best known as an actor, Mr. Stallone is also an avid writer and taught a writing class at Sherwood Oaks. Stallone does his best to write everyday even if it's only two words – FADE IN.
What Happens In Sherwood Oaks Film School Classes?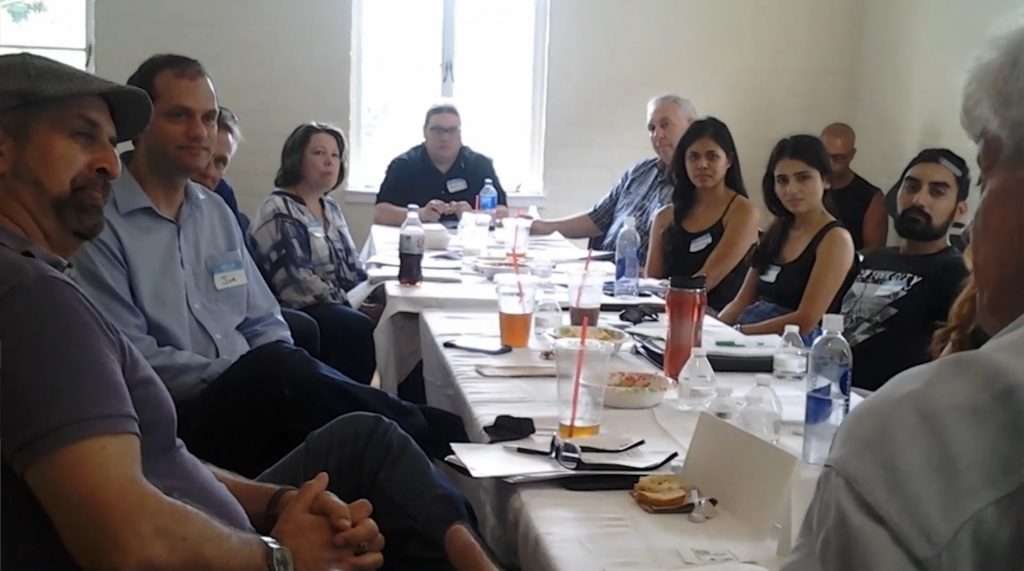 For almost half a century, we have offered one to four-day courses where small groups of people meet with Hollywood professionals learning the methods and techniques that made their careers a success. Students also have access to our extensive industry contact lists! Nowhere else in the world is there an opportunity for you to experience this personal access and creative collaboration with successful film industry professionals for such a small investment of money and time.
Who Is Sherwood Oaks Film School For?
SCREENWRITERS ~ ACTORS ~ DIRECTORS ~ PRODUCERS ~ CAMERA/FILM CREWS
Are you even the slightest bit interested in any aspect of the film industry? Then Sherwood Oaks Film School is for YOU.
Our seminars cover screenwriting, acting, directing, producing and filming/camera work. Are you looking for a creative Muse or a kickstart to your next project?  Hollywood is a hard network to break into. Everyone is busy and often locked behind security walls on studio lots ar at events. Casual meetups with successful professionals are nearly impossible.
In Sherwood Oaks Film School classes you will experience a collaborative learning environment working directly with successful professionals from the industry. You will get personalized advice and input about your ideas or work-in-progress. There are even opportunities for you to make a pitch to well-known top level professionals in the industry.
Our classes are deliberately small. When you are sitting at our class roundtables you will have have plenty of time and opportunity to meet and talk to people on a personal level. It's informative, educational, and above all, you will have a blast! Our speakers dedicate their time to give back what they freely received from Sherwood Oaks and mentors in the early years of their careers. Many of them love nothing more than this opportunity to "let their hair down" and brainstorm with other creatives. If you want to get up close and personal with successful professionals in the industry, Sherwood Oaks Film School is for YOU!
START TODAY!
Familiarity creates recognition. Attend seminars often… become well-known as an upcoming creative!
Questions? Write… we will answer!
If you are interested in attending a Sherwood Oaks class it is important that we have your email and contact information. Class scheduling at Sherwood Oaks can be very spontaneous to accommodate the busy schedules of our industry-professional teachers. Classes come together quickly with little advance notice – often less than 3 weeks between a teacher saying "Yes, I will be there!" and the class starting.
► Please sign up for our email newsletter list below. We send CLASS ANNOUNCEMENTS TO EVERYONE on our list. Send us a personal email or use our newsletter signup form below. This will guarantee your email is on the class announcement mail list!
What I Love About Sherwood Oaks