OUR MISSION
Helping ALL PEOPLE interested in working in Hollywood to achieve their dreams.
Dedicated to the legacy of Gary Shusett
We are a federally tax-exempt 501(c)(3) non-profit educational organization.
Hi, I'm Christine Owens!  After working closely with Gary for over 15 years, I now have the honor of being able to carry on his mission. His dream came from the heart. Gary truly cared about helping creatives connect with producers.
Please, won't you join me and help me continue his mission?
Yes, Christine, I Can Help. I Can Teach or be a Guest Speaker!
I would like to be a part of Sherwood Oaks and carry on Gary's dream. I am sending you my contact information. Please get in touch with me soon.
►Note: I personally guarantee the security and integrity of your contact information!! I seriously understand the importance of this and no one will see it but me.  Christine 
Our Mission
The mission of our non-profit educational organization is to provide the opportunity for any person interested in working in the entertainment industry to connect with and learn directly from working professionals who have achieved success in the industry. Our teachers and guests are educators with real life experience.
Sherwood Oaks Film School is dedicated to the legacy of Gary Shusett. He asked that Sherwood Oaks continue sharing practical knowledge and know-how for decades to come. Hundreds of successful writers, directors, producers, actors, musicians, and others have benefited from classes at Sherwood Oaks. Many alumni return to "pay-it-forward" and teach our courses. They generously share their experiences, advice, and hard-earned wisdom with motivated, passionate newcomers.
As a non-profit federally tax-exempt 501(c) (3) educational organization, we are committed to keeping our course fees affordable. Our goal is to offer any new creative starting out an opportunity to meet and learn from successful professionals in the entertainment industry.
Board of Directors
Christine Owens, President/Secretary: Producer
Jennifer Chang, Treasurer
Jonathan Ward Edmondson, Vice President; SWO alumnus: Actor/Writer
Christina Ahluwalia, Vice Chair, SWO Alumna: Producer
Scott Richter, Member: Writer/Director/Producer
Hilliard Guess, Member: SWO Alumna, Writer/Director/Producer
Board of Advisors
Autumn McAlpin, SWO Alumna: Writer/Director/Producer

Eric 

Weissmann

, Attorney with SWO since 1973
Martin Guigui, Staff with SWO since 2004: Writer/Director/Producer
Paul S. Levine, Agent/Attorney with SWO since 1993
Samuel Oldham, SWO Alumnus: Director

Todd

Durham, SWO Alumnus: Writer
Our Values: The Dream of Gary Shusett
Gary Shusett's Vision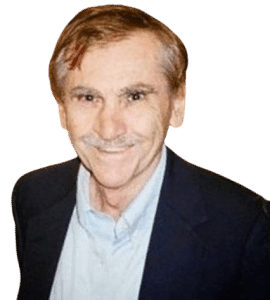 Against great odds and with a handful of funds from his own pocket, Gary Shusett launched the non-profit school and founded Sherwood Oaks Experimental College in 1971. That was 50 years ago, and today it is still thriving.
Shusett's altruistic philosophy was to find individuals who were highly successful in a particular field in the motion picture, television, or music industry and put them into a small, intimate setting with newcomers who were seriously dedicated to learning from them. In a short time, Shusett and Sherwood Oaks gained international exposure and were featured in People magazine and popular books on filmmaking. Sherwood Oaks was the place where Syd Field started teaching screenwriting, followed by Robert McKee and Michael Hauge.
Shusett's instincts about what would sell in Hollywood were renowned. In fact, his expertise in analyzing the commercial potential of story ideas became so renowned that Universal Pictures offered him a job just to determine which of their possible remakes might make the most money.
Equally famous was his impressive track record of helping writers hone a pitch that would sell to directors and producers. Today at Sherwood Oaks, literally thousands of guest speakers later, we still believe in what we do. We believe in our students and we will believe in you.
Our Famous Alumni Return to Teach
Since those early days in 1971, many of his former students have become major Hollywood successes, among them Sylvester Stallone, James Cameron, Jerry Zucker, Matt Groening, Paul Haggis, Nancy Meyers, and Todd Durham.  Shusett's brother, famed screenwriter Ronald Shusett, wrote and produced Alien, Total Recall, and Minority Report.
Out of their gratitude for getting their start at Sherwood Oaks, many of our alumni are happy to come back and teach courses. The want give back the same thing that they themselves received. So the circle of creativity and success in Hollywood continues to this day.
Christine Owens and the Future of Sherwood Oaks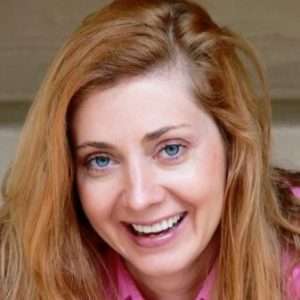 Christine "C.E." Owens worked closely with Gary Shusett for many years. Owens created the new non-profit Sherwood Oaks Film School on the same principles that Shusett lived and breathed for nearly a half of a century. Owens has run numerous successful courses at the school that proved to be highly popular. She receives many requests to continue them in the future. Well-known for her ability to organize focused events, the courses get to the core of what Sherwood Oaks' students most want and need to know.
Her passion to see students become successful make her the ideal leader and successor to carry on the Sherwood Oaks' mission. She shares Shusett's altruistic heart for those that aspire to succeed in the entertainment industry. She is passionate about sharing Shusett's dream of connecting creatives with producers and directors.
START TODAY!
Familiarity creates recognition. Attend courses often. Become known as an up & coming creative!
Questions? Write to us.